Editing History
XMind can store all saved revisions of a file as a history list. Every revision can be reverted or deleted easily.
Open revision view
Click "File-Editing History" from file menu

Handle revisions
Select a revision and click the button on view toolbar, you can preview, revert, or delete it.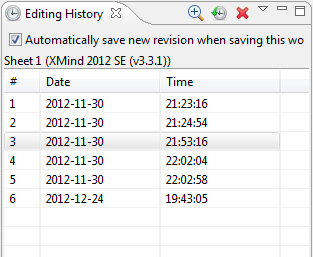 Navigate revisions
Left/right arrow key can help you here to switch among revisions.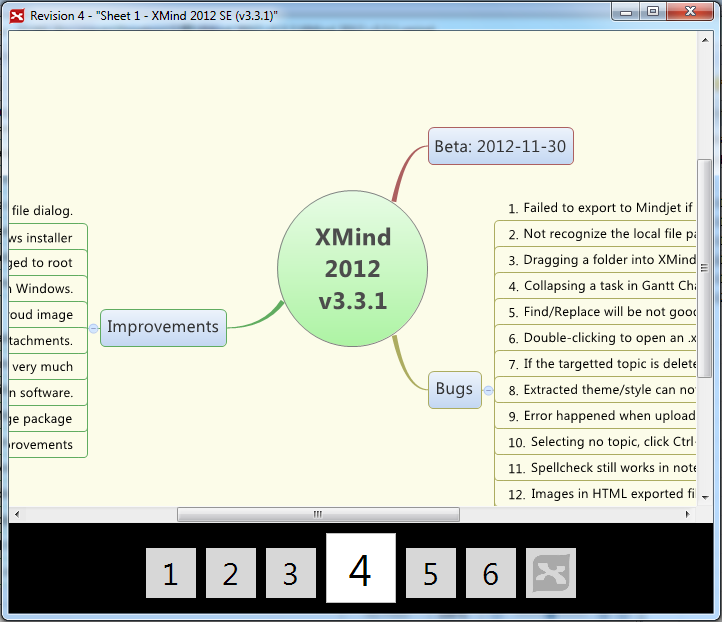 Note:
All these revisions are saved in this .xmind file. And the file size will grow while revision quantity increases.If the file size is too big, please delete the useless revisions.
If you want to disable this feature, please uncheck the option "Automatically save new revision when saving this workbook" at the bottom of the view.