Presentation
To promote the teamwork or check the completed work, we need to display the mind map. In XMind Pro, the Presentation Mode is an alternative "full-screen" view that allows you to browse your map with a minimum of distraction. It makes the map appear on the whole screen rather than in a window. You can use shortcut keys and a hovering toolbar in this mode to view and navigate map easily.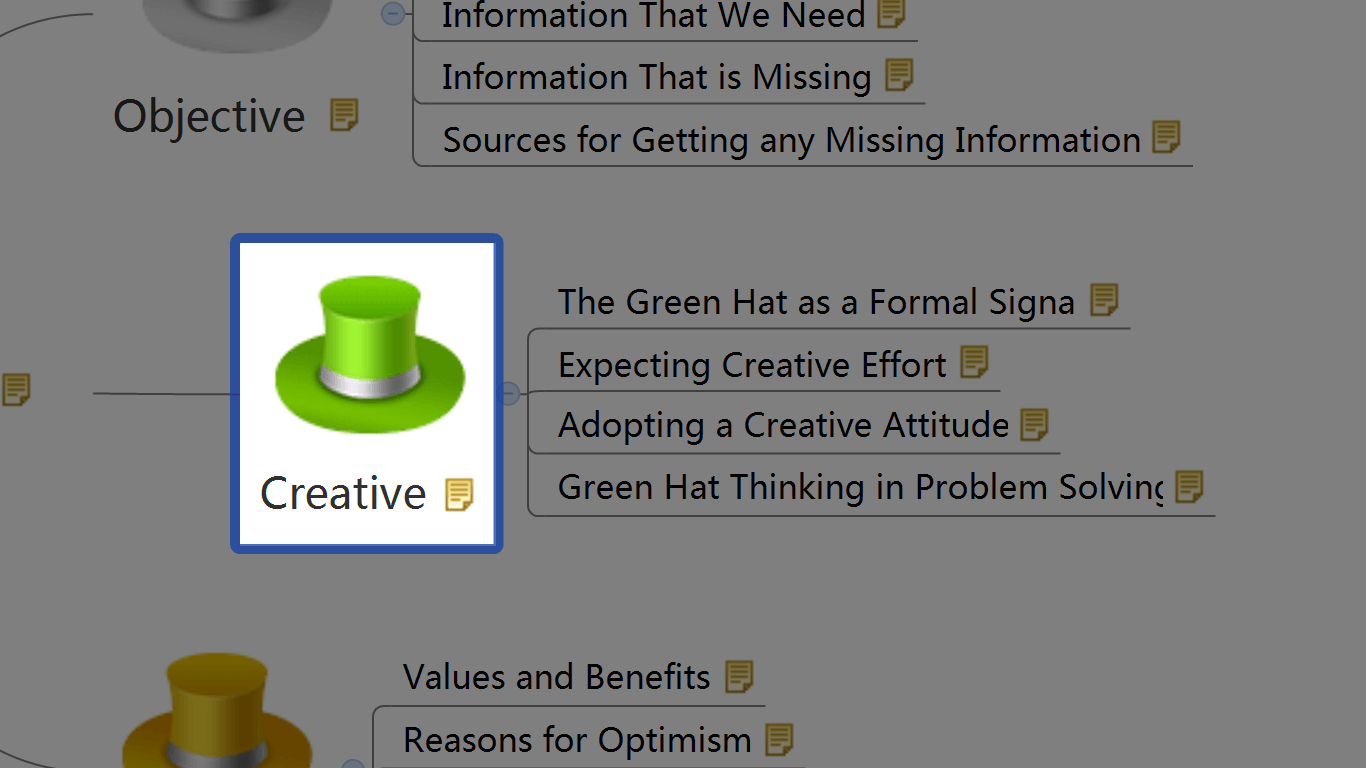 Three ways to Enter Presentation Mode:
Choose "View - Presentation" on the menu.
Use shortcut key 'F5'.
If you are using Windows, you can also use Command line: "xmind -p xxx.xmind".
To Navigate Topics:
Use 'Enter' and 'Tab':

Enter key brings you to see sibling topics one by one.
Tab key brings you to subtopic.

Use Arrow key:

Up and Down keys let you navigate the topics in the same level.
Right and Left keys let you navigate to children topic and back to parent topic.

Use 'Space' key: This will let you navigate all topics sequentially.
Use Outline:

Open Sidebar through Button Panel on the hovering toolbar.
Select topic in the outline.
Selected topic will move to the center of screen highlighted.
Note:
Any selected topic will move to screen center automatically.
If you are focusing on the Central Topic, the keys may bring different result:

Enter: Move to floating topics, if there are any in the map.
Space: Move to the first Main Topic.
Up or Down keys: Move to Main Topics.
Toolbar Panel in Presentation:
Move the mouse to the bottom of the screen.
You can see a hovering Toolbar Panel with six buttons.

Quit: Click to quit presentation mode.
Go Next: Click to move to next brother topic.
Go Into: Click to move to children topic.
Sidebar: Click to open sidebar.
Turn Light On/Off: Click to unlock map to see the whole map.
Zoom: Drag and move slide to Zoom map.

The Presentation Sidebar:
Open the sidebar through the Toolbar panel.
There are three functionalities in the Sidebar:

Outline: For navigating any a topic directly.
Filter: For finding the target topic with the selected marker or label quickly.
Audio Notes: For recording the voice and saving it as an attachment of current topic.

To exit the Presentation:
Press 'Esc' directly.
Click "Quit" on the Toolbar Panel.