Wallpaper
Wallpaper is a background image that can be used to customize the look of your mind map. You can use the existing wallpaper, or import your own images.
To Add the wallpaper to your map:
Select the map, and open Properties View.
Click 'Wallpaper...' and select the wallpaper you like in the pop-out dialog.
OR, click 'Select local image..' and select your own image from local file directory.
Wallpaper list dialog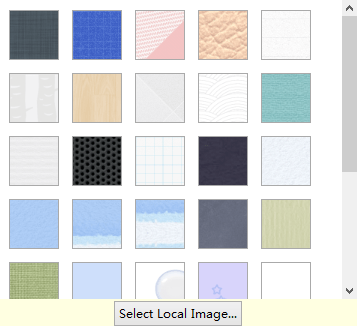 To Modify or delete the existing wallpaper:
Select map, and open Properties View

Click the delete icon in the properties view to delete current wallpaper.
Change wallpaper opacity by imputing a number or moving the slider.